New Products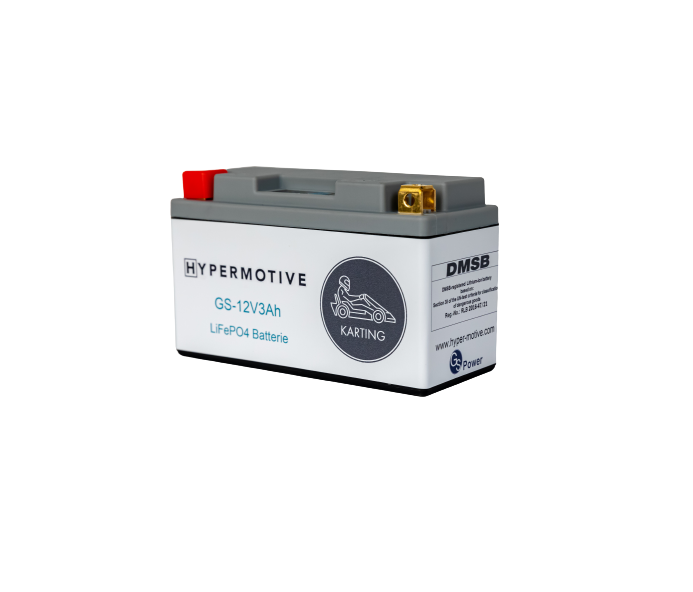 Hypermotive GS-12V3Ah
Hypermotive GS-12V3Ah
LiFePO4 starter battery
Thanks to its form factor, our safe lithium starter battery is ideal for replacing your AGM battery.
It is used with "Rotax max", "IAME X30", "KZ" and many other engines.
Despite its weight of only 0.7 kg, there is a lot of power in this battery and will last the entire race weekend.
With a service life of over 1000 cycles and a low self-discharge of 3% / month, the starter battery is a part of your equipment that you do not have to worry about.
We recommend the Staudte Hirsch 2 A charger for optimal charging results.